When the forecast calls for wind and rain, stick your thumb to your nose and say 'So What!'
Such was the case for my trip with an artsy friend to Ojai to visit the Beatrice Wood Center for the Arts. The weather turned out to be amazing! Inspired by Beatrice after spending hours in her home/gallery and studio, we painted on antique fabrics in a lavender garden seated under a flowery trellis next to an elephant fountain, while frogs croaked in the pond nearby, and an ambiguous black cat curled under our feet.
My piece was greatly influenced by her style of her drawing, and the Lavender Inn!
some of her personal artifacts
from her studio
the throne of beato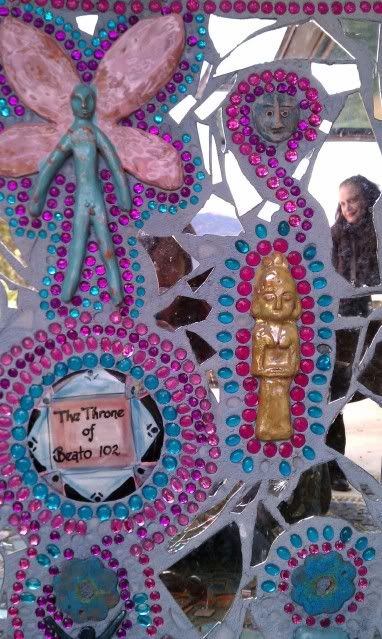 elephant at the lavender inn
ojai is gorgeous!
Namaste! ~Laurel